Here at Seven Salon we are all about making people look and feel their absolute best. We do this by making every effort to bring you the most current and unique styles, devoted customer service, and an enjoyable atmosphere. There isn't anything we love more than seeing you look your best!
We have a team of all experience levels, including seasoned veterans to the newest and freshest right out of cosmetology school. With this range of salon professionals we are able to assist with any budget for salon services. We are constantly staying up-to-date with the top brands and services and we guarantee you have everything at your finger tips by offering a variety of salon products and tools.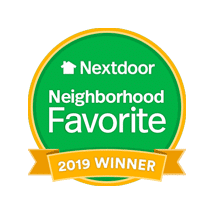 Our 'in-house' talent is nothing short of outstanding. Each and every stylist hired receives extensive training, not only from National Educators, but from within. While the state of Nebraska only requires eight hours of continuing education every two years, Seven Salon and its employees go above and beyond those requirements. Every month the staff has in-salon education and travel to National shows like the America's Beauty Show in Chicago, Tigi World Release in Las Vegas, International Beauty Show in Long Beach and the Redken Symposium in Las Vegas/New York, and more. Meet our talented staff here.
For people who are looking for a styling place that offers outstanding customer service, great hair care, and exceptional hair services, Seven Salon is an excellent choice.
Our
Accolades & Achievements
Seven Salon has achieved several awards since opening in 2004. With its involvement in the community and ability to participate in many venues of opportunity, they have been recognized on several occasions. Here are some of the more recent acknowledgments that the salon has achieved.